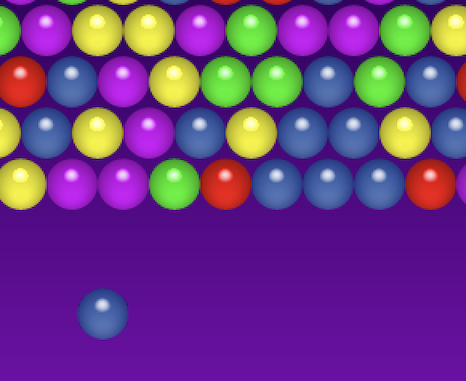 I've been flying a lot again lately and have realised how few choices there are when you want to play a game offline, with no ads and focused gameplay. I started the 'Just' series of games a few years ago when I was disappointed with how I couldn't just play the game I wanted on my phone.
If anything the app store feels like a worse place than when I last released a game, with a lot of options but very little choice.
I wasn't sure where to initially restart the Just series, however I've been discussing with a friend about how there is hundreds of Bubble Shooters but no premium offering. While I plan to position Just Bubbles as a premium game there will be no cost associated with it, at this time, as charging $3 for a game is more effort than it's worth.
I hope to release Just Bubbles 1.0 sometime this month. It'll follow the same model as the previous games, with the 1.0 feature complete product, followed by a large 1.1 patch later in the year. I find this is the best way to release games as it allows me to get games out there and at the same time allows me to polish them off.
If Bubbles isn't for you, that's okay, more games are in the pipeline - they just take awhile to cook.